Welcome to our regular classes
Molly Moocow brings Montessori-based weekly music and movement classes to Haslemere and Godalming
In addition to our nursery classes, outdoor classes and private parties we provide regular weekly classes for babies, toddlers and young children. They are age-tailored, so your child can benefit from a personalised approach, but we are flexible, so you can bring younger or older child to the class, if they want to spend time with a sibling or a friend.
You can book our weekly classes in half-termly blocks and you are able to join Molly Moocow at any point in the term – as long as there is availability in the class. New starter fees are calculated on a pro-rata basis, as classes are £7 per family per week. For more information please refer to our FAQ. If you are new to Molly Moocow you are welcome to pay for your first class before committing to anymore.
Don't be put off if there are no music classes listed on your preferred day or in your area! We frequently start new classes by popular demand and our lists are constantly evolving; so do contact us to discuss your requirements. Perhaps you have some friends who want to come along, too?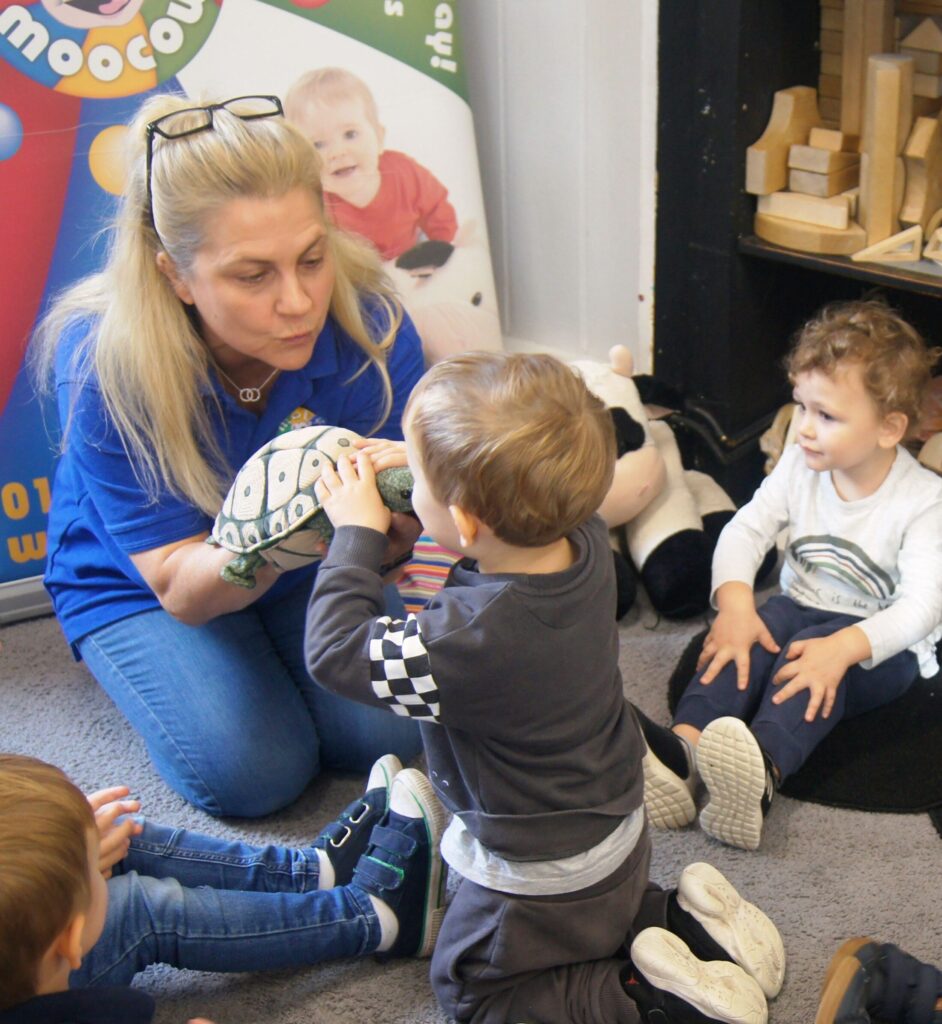 HASLEMERE
The Haslemere Hub, St Christophers Road, Haslemere, GU27 1DQ
On Friday mornings we have two toddler classes at 9.30am and 10.15am.
Free parking is available.
Godalming
Godalming United Church, Bridge Road, Godalming, GU7 3DT.
On Wednesday mornings we have two toddler classes at 09.30am and 10.15am.
On Thursday mornings we have two toddler classes at 9.30am and 10.15am. We have our baby class at 11am for children from 5 months old.
Free car parking is available on a first come first served basis. We politely request that you only park here for the duration of our class. There are several large pay and display car parks nearby.
Take the worry and stress out of organising your child's party and let Molly entertain you.
Easter and Summer holiday outdoor sessions.
Invite Molly into your nursery & watch her inspire.